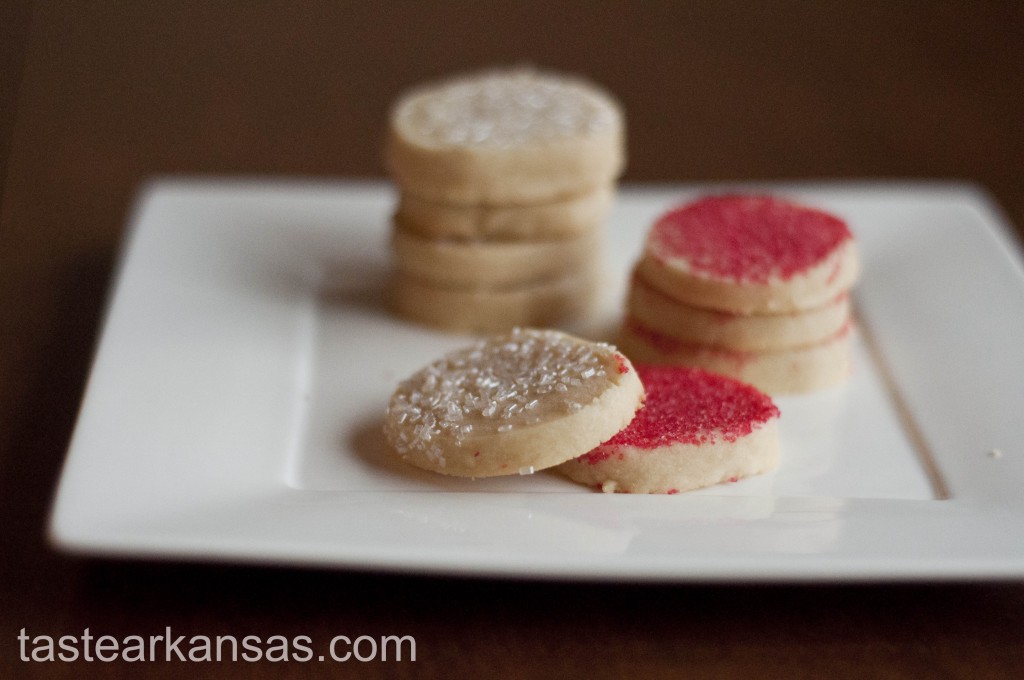 These are going to be perfect Valentine's Day treats for my friends this year, but I couldn't wait to share this recipe for Sprinkle Shortbread Cookies. They are so easy to make and have a delicious buttery flavor. I will definitely make these cookies again in February, but for now I'm going share them with my coworkers.
Did you know approximately 7 percent of the U.S. milk supply is used to make butter?
Ingredients
1 cup butter, softened
¾ cup powdered sugar
2 teaspoons vanilla extract
2 cups flour
¼ teaspoon baking powder
1/8 teaspoon salt
red and white sprinkles
Preparation Instructions
1. Preheat oven to 350 degrees. Meanwhile, cream together butter, sugar and vanilla.
2. Add in flour, baking powder and salt. Mix until well combined.
3. Divide into two equal portions and roll each into a log. Cover and refrigerate for about an hour. Slice each roll. Dip slices into sprinkles, place on a lightly greased baking sheet.
4. Bake for 8-10 minutes. Remove from oven before they are brown, cookies will look like they aren't done.