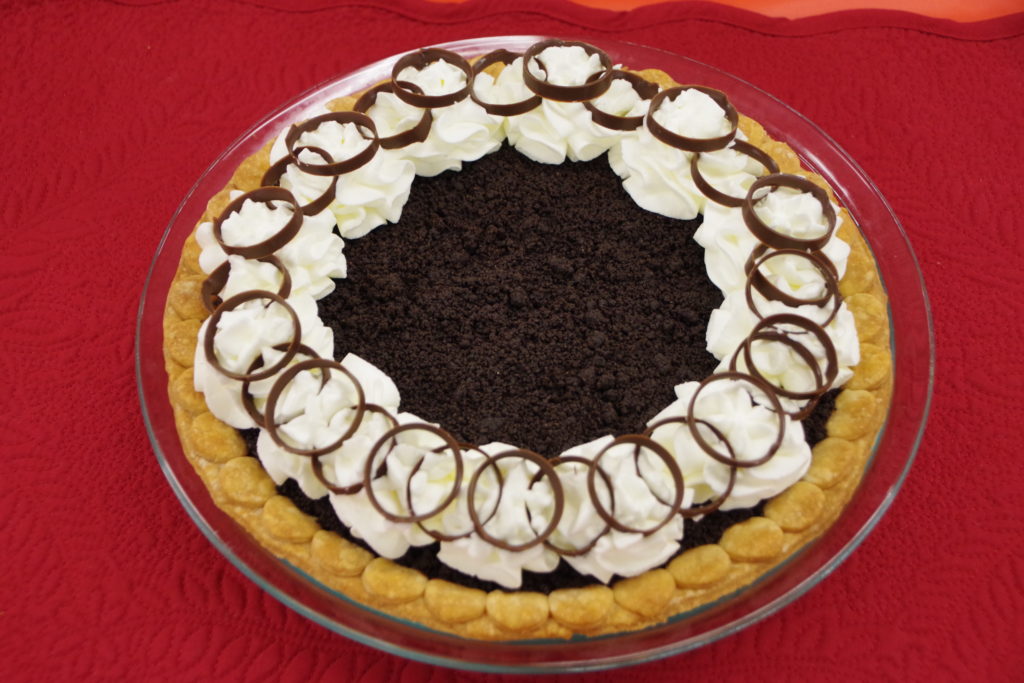 Rhonda Hull of Little Rock won first place in all three categories (Main Dish, Salad and Dessert) in Arkansas Farm Bureau's Rice Cooking Competition at the 2018 Arkansas State Fair and Livestock Show. Her winning dessert dish was a Chocolate Rice Pie that was as beautiful as it was delicious. Made with a filling that includes jasmine rice, it's an ideal dish to serve after a holiday meal this season. All who try it are sure to give it rave reviews.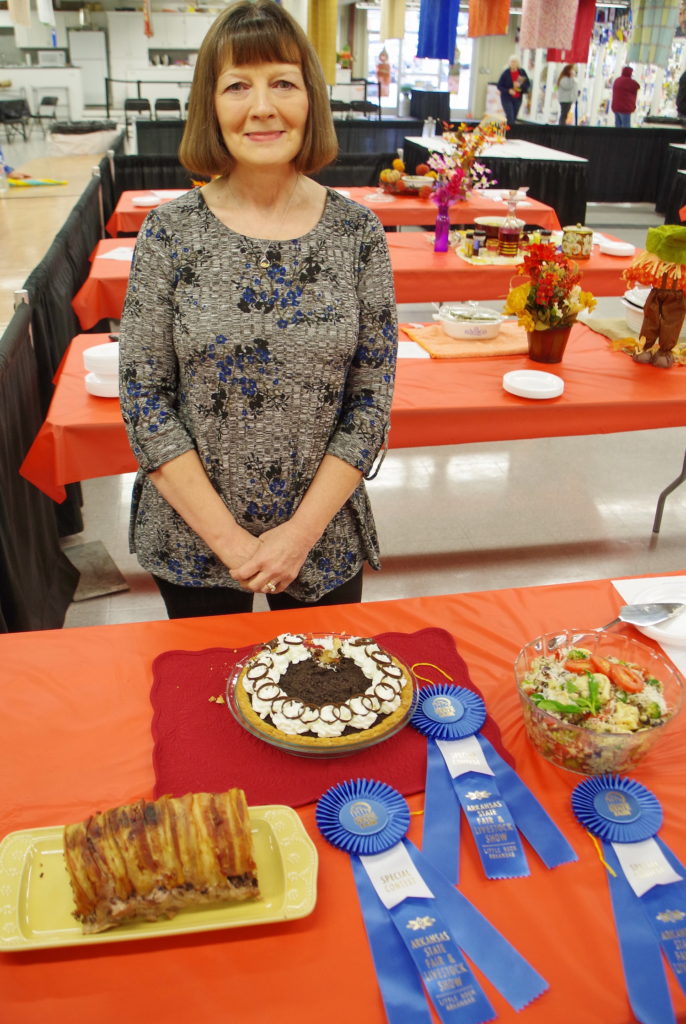 Chocolate Rice Pie Recipe
Crust:
1 1/3 cups all-purpose flour
½ teaspoon salt
2 teaspoons granulated sugar
½ cup well-chilled vegetable shortening
3 to 4 tablespoons ice-cold water
Preheat oven to 375 degrees. In medium size bowl, mix flour, salt and sugar. Cut shortening into flour mixture until particles are the size of small peas. Sprinkle in ice water, 1 tablespoon at a time, tossing with a fork until all flour is moistened and a ball of dough can be formed. Add more water if necessary. Refrigerate dough until ready to roll. On a lightly floured surface, roll dough from center outward into a circle 2 inches wider than pie plate. Carefully transfer dough to pie plate. Trim edges of dough leaving a ¾-inch overhang. Fold edge under. Flute dough as desired. Line crust with parchment paper and add pie weights. Par-bake crust 15 minutes. Remove pie weights and continue baking for another 15 minutes or until crust begins to lightly brown. Remove from oven and place on cooling rack to cool.
Filling:
2 ½ tablespoons cornstarch
½ teaspoon salt
1 cup milk
¾ cup sugar
1 egg, beaten
2 tablespoons butter
4 ounces semi-sweet chocolate, chopped
1 ½ cups cooked jasmine rice
¼ teaspoon chocolate extract
½ teaspoon vanilla
Topping:
10 Oreo Cookies
1 ½ tablespoons butter
In a saucepan, blend cornstarch with salt, then milk and sugar. Cook over low heat, stirring constantly until thick. Stir some of the mixture into the egg. Blend both mixtures. Add butter and chocolate. Remove from heat and stir in rice, chocolate extract and vanilla. Cool.