Meredith Williams of Searcy was crowned Miss Arkansas Rice a few weeks ago by an esteemed panel of judges which included myself. Every single one of the contestants wowed me with their recipes and poise. I can't begin to describe how hard it was to make a decision. However, Meredith really is a special young lady. She is poised, comfortable promoting agriculture, knowledgeable about the rice industry and makes a mean rice dish.
Since September is National Rice Month, I'm going share all of the recipes prepared by the contestants of Miss Arkansas Rice. Keep checking back for more delicious recipes. In the meantime, enjoy Meredith's recipe for Pineapple Rice Delight.
Did you know more than 2,700 farms in Arkansas grow rice?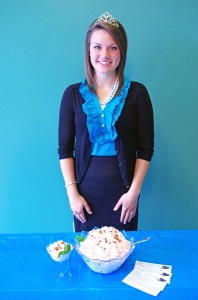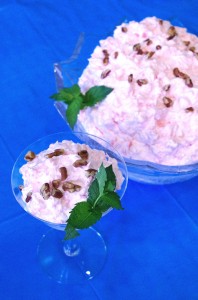 Pineapple Rice Delight
1 (20-ounce) can crushed pineapple
½ cup sugar
1 (3-ounce) box of strawberry gelatin (or flavor of your choice)
3 cups cooked rice (brown or white)
1 (16-ounce) carton small curd cottage cheese
1 (16-ounce) container non-dairy whipped topping
½ to 1 cup chopped pecans (optional)
In a microwavable bowl, heat pineapple for 1 to 1½ minutes and stir in flavored gelatin with sugar until dissolved. Spoon in cooked rice and mix thoroughly. Cool and fold in whipped topping and cottage cheese. If desired, add ½ to 1 cup chopped pecans. Chill until served. It makes approximately 16 servings.
Serving suggestions: Serve by putting mounds onto lettuce leaves as a salad or into sherbet glasses as a dessert. Garnish with chopped nuts, sliced fruit or mint sprigs.
Meredith's suggestions: This can be made on the lite side by adding pineapple in its own juice, lite cottage cheese, lite Cool Whip and sugar free Jell-O. It's 100 calories per ½ cup serving and 60 calories on the lite side. It can be stored in an airtight container up to five days. Change the color of the Jell-O for seasonal use.