The day I made my own chocolate syrup was the day I took it off the grocery list and started teaching my kids how to make it.
I realized we hadn't really been eating good chocolate syrup. Good chocolate syrup requires simplicity: minimal ingredients, no preservatives, and a fairly short process. Good chocolate syrup needs cocoa and sugar and vanilla, plus a bit of salt. Perhaps a dash of cinnamon. It does not need the 12 or 16 ingredients typically listed on containers at the grocery stores.
Homemade chocolate syrup is an ideal recipe for children to help make. It has a few ingredients and instructions to practice measuring and sifting and stirring, and a short enough process for them to wait in the kitchen for the end result.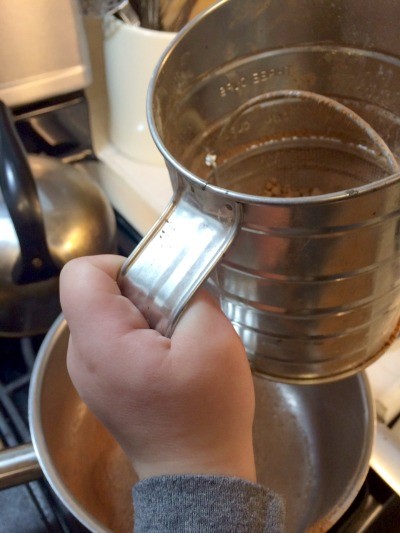 Little hands a-sifting.
In theory, this syrup lasts for at least several weeks in the refrigerator. In reality, it won't last that long at all. Pour it on ice cream and use it for hot chocolate drinks or cold chocolate milk. Put it in your coffee with a bit of half n' half for a morning mocha.
This is chocolate syrup the way it is meant to be enjoyed.
HOMEMADE CHOCOLATE SYRUP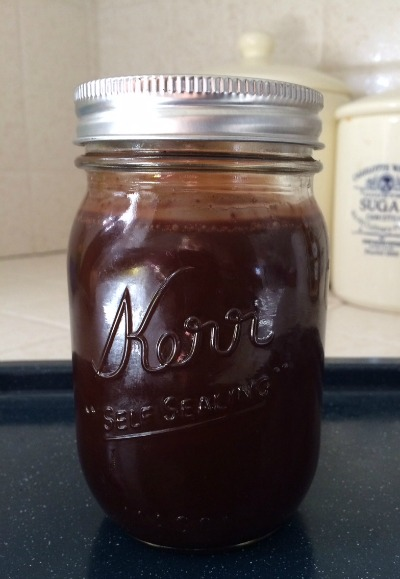 Preparation and cook time: 15 minutes
Makes about one quart
Ingredients
1 cup cocoa powder, sifted
2 ½ cups water
2 ½ cups sugar
¼ teaspoon salt
1 tablespoon vanilla
2 teaspoons cinnamon (optional)
Instructions
1. Mix sifted cocoa powder and water in saucepan. Heat to dissolve cocoa and use a wooden spoon to stir.
2. Add sugar and stir to dissolve.
3. Bring to a light boil for about two minutes. Keep an eye on it; this mixture can easily boil over.
4. When cooled, pour the syrup into a quart or pint-sized jars to store in the refrigerator.
It's good stuff.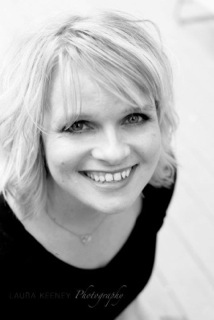 Arkansas Women Bloggers member Rhonda Franz is a writer, home operations specialist, and domestic chef. She lives with her husband and three sons in northwest Arkansas, where she cooks up double recipes and packs lots and lots of lunches.