Have you ever had a moment of realization when it hit you that you were wrong? Dead wrong? I'm coming clean to tell you I was dead wrong about smoothies.
Whenever I heard the word "smoothie" or someone mentioning "I had a smoothie today," I thought it was cover for something akin to a having a milkshake – more of a dessert drink than something nutritional.
Tied to this smoothie denial was a deeper attitude of self-righteousness, because I was a proud proponent of the juicer. You know, the contraption in your cupboard weighing a zillion pounds, is difficult to clean and discards all the good stuff in the pulp. I believed heavy lifting and hard extraction work equaled healthy, and no sissy little smoothie would replace my juicer.
For those who have known all along the benefits of smoothies, skip to the recipe. For the rest, here are two reasons why smoothies should be in your future often.
1. Ease of use and clean up.
2. Less waste.
When looking to incorporate healthy lifestyle habits, such as exercise, getting more sleep and eating more fruits and vegetables, we all know any new routine must be easy to follow to ensure success. Complicated routines are harder to keep. A smoothie keeps all the nutrients in the drink, it's fast to make and is fast to clean up.
Less waste is a big one. Are you as frustrated as I am when fruits or vegetables rot in the crisper? Smoothies are perfect for experimentation with all sorts of variety, including produce. This is especially important during winter when our summer vegetable beds and farmers' markets lay dormant.
There are many gadgets available for smoothie making, such as the NutriBullet, Ninja, VitaMix or Blend-tec. By all means, experiment with a regular blender to start with. The goal is to get started as soon as possible, and enjoy the benefits that come with healthy living.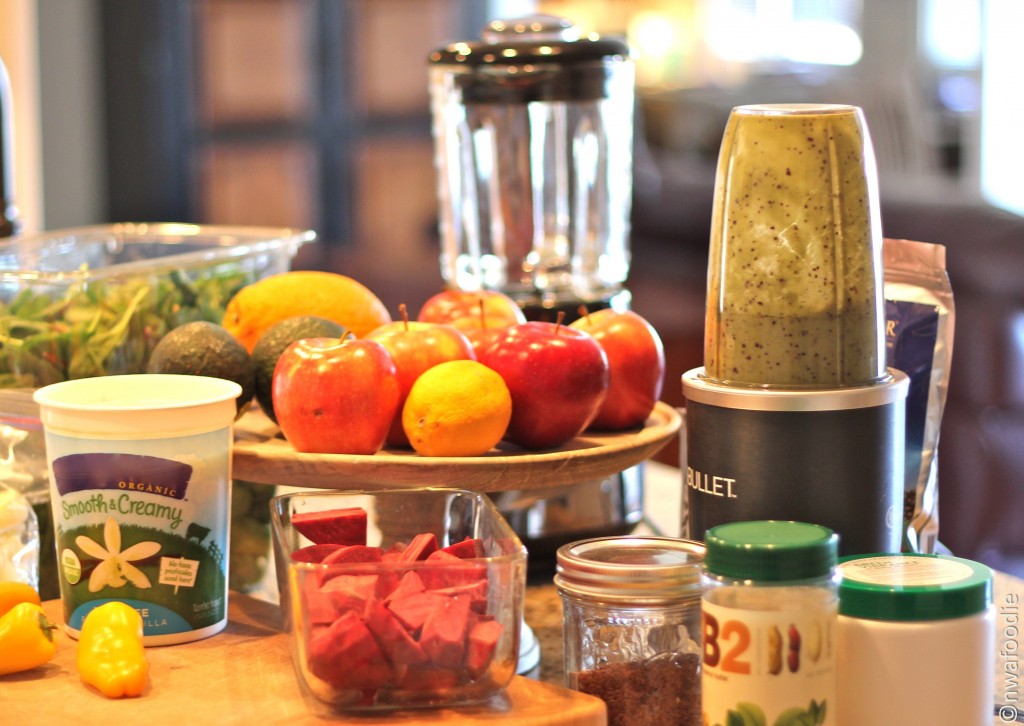 Healthy Morning Smoothies
Ingredients:  Be sure to check for fruit and vegetable growers in your area.  Local is fresher and tastes better.
1 cup frozen organic blueberries
1 tablespoon flaxseed
1 ½ cups fresh kale (or other greens such as spinach or romaine)
½ apple, seeded and cut in large pieces
¼ cup plain organic yogurt
½ teaspoon chia seeds
1 scoop of plant-based protein powder (optional)
1 dozen raw, unsalted walnuts
water
Instructions
Fill gadget (I use a NutriBullet) with the blueberries, greens, apple, yogurt and remaining ingredients.
Top with water to the fill line, approximately ½ to ¾ cup.
Blend until fully incorporated and pureed into a smooth silky drink. I prefer mine very watery; so add water to your liking.
Pour into a to-go cup to drink on your way to work or to wake up in the morning.
Run hot water in the gadget to remove any smoothie residue, adding a drop or two of dish soap to ensure thorough cleaning. Place in a drying rack and you are done.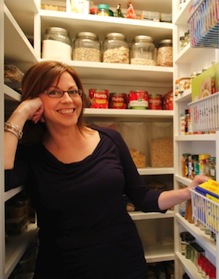 Arkansas Women Blogger member Lyndi Fultz writes about living and eating well from her life in beautiful Northwest Arkansas at nwafoodie. Much of her blogging inspiration comes from this gem of a place, which she refers to as the proverbial land of milk-and-honey. Read more related to cooking, entertaining, gadget suggestions, ingredient explorations, local finds, local restaurant treasures, kitchen tour spotlights, and always with a healthy and simplistic approach.