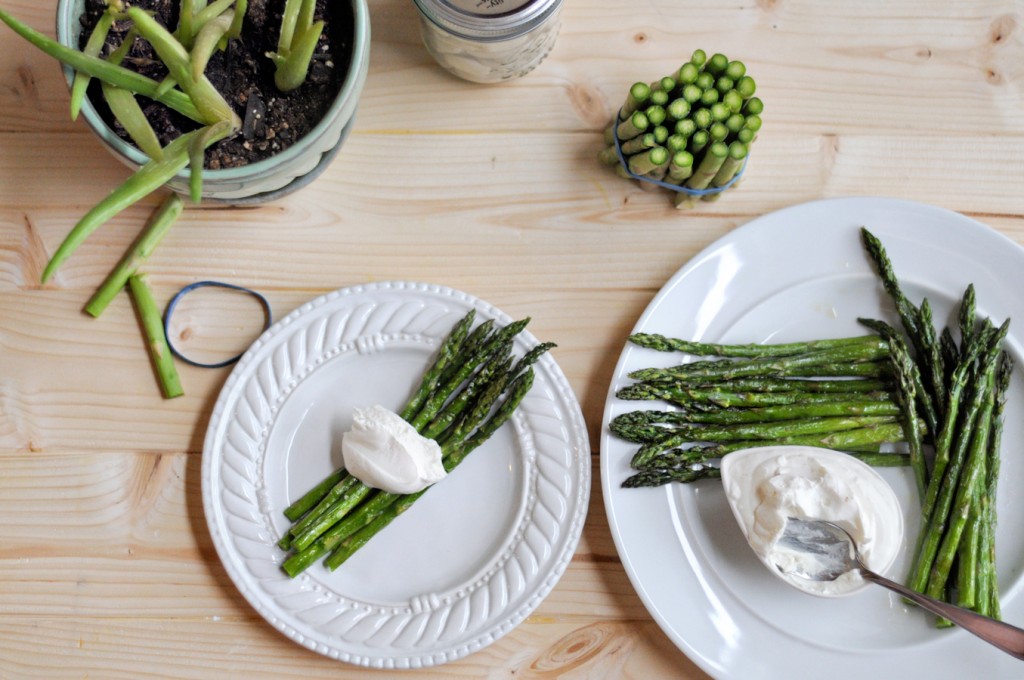 I remember first discovering roasted or broiled asparagus. After years of enjoying it steamed with a little butter, I bit the bullet and oven-roasted it instead. The world was never the same.
Let's stop here and talk about roasted asparagus for a moment. It's nutty, buttery in flavor all on its own, perfectly tender and slightly sweet. One wouldn't think a vegetable could be so complex in flavor when it's simply tossed with a little olive oil and salt. However, I find it hard to make asparagus any other way now.
When I first started dating my future husband, I wanted to impress him with above-par (or so I thought) cooking skills. That first meal was some kind of grilled chicken, mashed potatoes and roasted asparagus. I'm sure the chicken was burned and potatoes were undercooked creating an atrocity, but the asparagus was incredible. 
My asparagus cooking skills may not have won my husband's heart, but it certainly didn't hurt. Neither did going out for a Blizzard after dinner, either.
Since then, I believe broiled asparagus is even better than the traditional roasted version. It cooks the outside of the stalk faster, giving it that nutty roasted flavor I love but keeps the texture firmer in the middle making it perfect for dipping and eating with your fingers.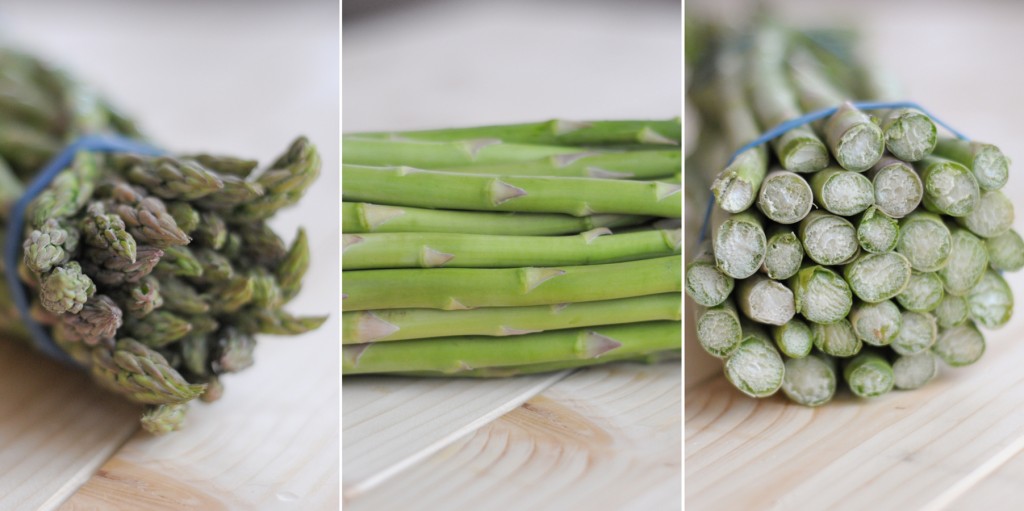 My introduction to goat cheese came in my mid-20s. I was terrified about consuming a non-cheddar cheese. But my palate was exposed to a wonderful new flavor unrivaled by little else these days. Whipped goat cheese provides a beautifully creamy consistency with little work, making it a perfect dip or spread.
This dish works for any kind of entertaining or simple family dinner. Throw it together at the last minute and enjoy it almost year-round.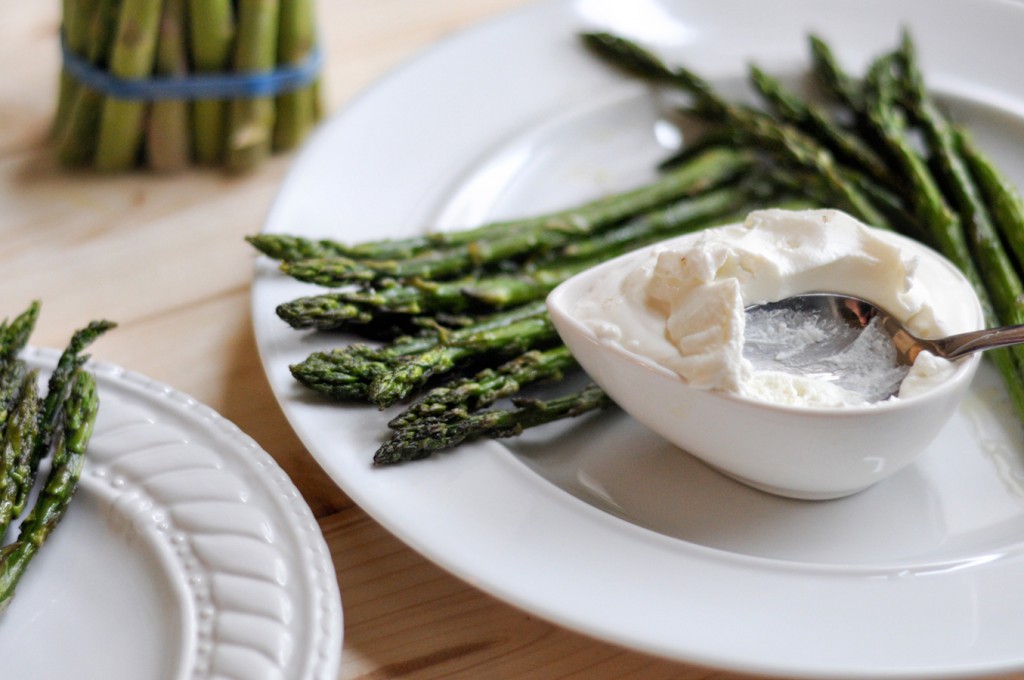 Broiled Asparagus with Whipped Goat Cheese
Ingredients
·        2 pounds green asparagus with the woody ends removed
·        2 tablespoons olive oil
·        1 teaspoon salt
·        1/2 teaspoon pepper
·        6 ounces plain goat cheese at room temperature
·        1-2 tablespoons heavy cream
Directions
1.        Preheat broiler for at least 5 minutes.
2.        Toss the asparagus with the olive oil, salt and pepper and place in a single layer on a sheet pan.
3.        Broil the asparagus for 10 minutes, turning halfway through, until the outside is slightly caramelized and blistered.
4.        While the asparagus is broiling, make the whipped goat cheese by pulsing the cheese in a food processor 5-6 times.
5.        Add the cream, one tablespoon at a time, and whip the goat cheese until smooth and silky, scraping down the sides as needed.
To serve, either dip the asparagus into the whipped goat cheese or in individual servings topped with a dollop of the whipped goat cheese.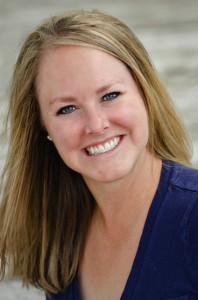 Arkansas Women Blogger member Heather Disarro is a food-centric lifestyle blogger who is passionate about embracing the beauty that surrounds us in our everyday lives. She is a Texan living the expat life in central Arkansas with her husband, son and two massive dogs. Heather writes her blog, Heather's Dish, from an office filled with dust, dog fur, toys and plenty of love, grace and music. She revels in the opportunity to bring the love of cooking to the world as a way to love others well!