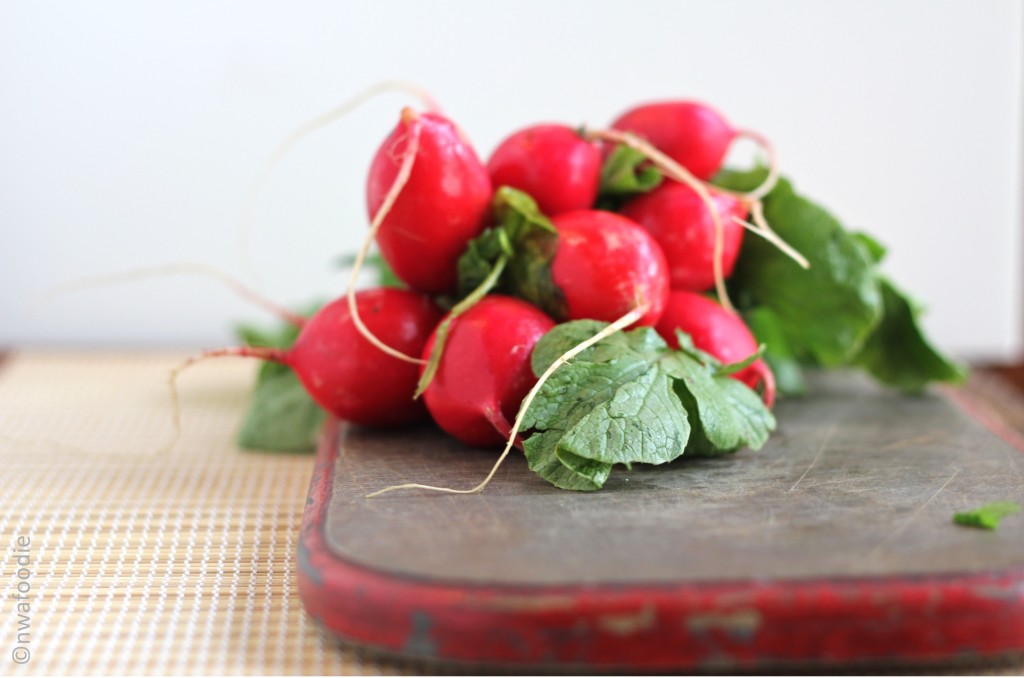 Radishes are one of the first springtime vegetables in the garden and at farmers markets. I love its crispy clean taste after a winter overflowing with mellow, rich winter greens, roots and squashes. Radishes just lighten things up.
The radish is a must in any garden, because it rewards those of us who obsessively watch for the first bursts of green through the soil. Since it germinates quickly with spicy little sprouts, you'll instantly be rewarded when it comes to thinning out your beds. No tossing away in the compost pile of these little jewels. Pull them young to keep the mild flavor, and you'll never be disappointed with a too-spicy bite or cracked roots. At the end of summer, let any leftovers go to seed because their spicy pods are worth it.
Radishes keep on giving throughout the growing season. Sometimes that means our cups overflow, and we can run out of ideas on what do with them. Keep this pinned for future reference in case this happens to you.
10 ways to rock a radish:
1. Fire up the sauté pan.
Substitute radish greens for spinach, collards, dandelion or mustard greens when sautéing.
2. Make a pesto spread.
Radish greens make an excellent base for pesto. I recommend lightly sautéing them to bring out their deliciousness. All you need is olive oil, Parmesan, salt and pine nuts.
3. Add texture to a slaw.
Grating radishes to a slaw invites a new texture and taste to the party.
4. Wow your taste buds by roasting them.
Roasting radishes is a revelation. Cut them in half, rub them in oil and light salt and roast at 375 degrees for 15 minutes.
5. Add crunch to a roll.
Next time you grab a baguette or French bread for an appetizer, either butter or spread with cream cheese and then place thinly sliced radishes on the top for a delightful little crispy crunch. It will take your roll to extraordinary.
6. Prepare a peck of pickles.
Who says only cucumbers be in the pickle jar?  Follow the same instructions as dills and surprise your dinner guests at the next family BBQ.
7. Make it your garnishing star.
Parsley gets too much play, and it's time to pretty up a dish with something else. Radishes make perfect little flowers after just a tiny bit of carving. Best part is it's much tastier than a parsley sprig.
8. Crudités, baby.
Please don't buy that plastic veggie tray of brown-edged vegetables. Radishes perfectly compliment cooked beats, sliced cucumbers, celery, bell peppers and cheese trays.
9. Tea sandwiches beg for them.
You know those cute little loaves of bread at the grocery store?  Yes, the ones you put cream cheese on and sliced cucumbers. Forgo the cucumbers and substitute with sliced radishes. Pretty, too.
10. The best way.
Radishes with butter and sea salt, it doesn't get much better. Remove the root end and wash thoroughly. Place radishes in a bowl of ice water for 15 minutes to get them nice and crispy. Drain, pat dry and put on a pretty plate with a small dipping bowl of the best butter you can buy and a bowl of coarse sea salt. Dip and enjoy and thank God for the humble radish.
Eat well, my friends.
Lyndi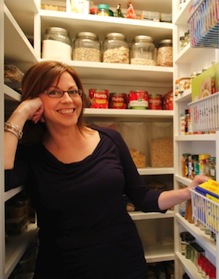 Arkansas Women Blogger member Lyndi Fultz writes about living and eating well from her life in beautiful Northwest Arkansas at nwafoodie. Much of her blogging inspiration comes from this gem of a place, which she refers to as the proverbial land of milk-and-honey. Read more related to cooking, entertaining, gadget suggestions, ingredient explorations, local finds, local restaurant treasures, kitchen tour spotlights, and always with a healthy and simplistic approach.